Spankys Sports Bar and Grill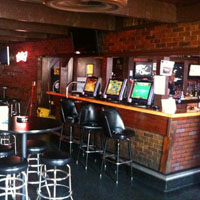 Sparkling Spankys
Spankys Sports Bar and Grill is located on 330 Welch Rd, Nashville. The good thing about this bar is they have a happy hour, the best nights are from Thursday to Saturday. They do have good food inside like their burgers and salads.

They do allow smoking inside, which isn't good to non-smokers but the atmosphere is still great. They also have a high definition TV and you can also play pool. They also have good beers inside. Any sports fan will love this place because of the atmosphere. If you're going to Nashville you might want to stop on Spankys Sports Bar, this is the home of many sports fans.